I help people reclaim their happiness… by shifting towards their inherent resilience rather than their learned fear.
There are forces all around us broadcasting fear.
Yet…
… the Universe pulses with an unmistakable pull towards a different way. One word for it is LOVE.
The reasons we react with fear before love are subtle and deeply rooted in how we've grown up.  During our formative years, we ascribed meaning to the events in our lives as a way to make sense of this world and our existence and experiences in it.
At that time of our lives, adopting those perspectives was very helpful and, for some, a method of self-preservation.  As adults, however, these old stories sometimes get in the way of our continued expansion.
There's a lot of room to grow into more fully realized humans by examining the stories we tell ourselves, and, by doing so, re-learning that the world is far more beautiful and welcoming than we may have initially perceived (or been taught).
I help bold souls – like YOU – excavate those old stories and test their truth in the real world.
I work with a small number of carefully selected, accomplished adults who are ready, willing, and able to expand into their fullest potential.
This work requires equal parts effort and surrender, and a readiness for major life shifts in health, career, relationships and, most importantly, mindset.
False affirmations, emotional bypassing, and delusion have no place here. Neither do victimization (of self and other), ignorance and blaming.
Our work together will help you design a more skillful and powerful way to live by discovering and defusing your triggers. You will begin to see what has been obscured from you, and be organically directed to your next best steps.
You can expect deep listening, intuitive guidance and release from what's keeping you stuck.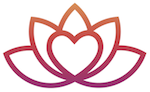 These client case studies will give you a feel for what it's like to work with me:
A 27-year-old man was referred to me by a former client…
A troubled couple in their thirties with a young child…
A 30-something, married, mother of two was referred…
Here are just some of the shifts my clients have achieved:
• Had "the difficult conversation" without losing their cool…
• Tackled the project that had always felt impossible…
• Severed the self-destructive patterns that prevented completion…
• Consistently shifted to excitement and contentment, instead of dread and dissatisfaction…
• Released the beliefs that appeared as overwhelm, uncertainty and resignation…
• Increased their self-confidence so that what felt like obstacles dissolved…
• Healed a relationship whose fracture kept them in pain…
• Made time their servant instead of their master…
• Gained a deeper understanding of their reactions, so that more productive responses were available…
• Eliminated the habit of seeking destructive relationships…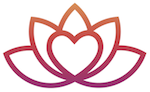 Bold Soul Connection Session
Choosing a guide to help you through a particularly sensitive or significant part of your life can be a daunting decision.
The Bold Soul Connection Session enables new clients to have an in-depth coaching conversation that will not only provide you with actionable insights, but also help you determine if you and I are a good match.
Sessions are held via phone or Skype (with in-person sessions available depending on the location).
90 minutes
$290 / in full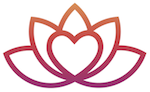 Bold Soul Resilience Training Program
The Bold Soul Resilience Training Program is designed to turn possibilities (and perceived impossibilities) into realities by building a way of being that reinvigorates you and your life.
The journey includes:
• A custom designed program of unparalleled coaching, including the design of a new vision for your life and the actionable steps to achieve it.
• Access to my extensive text, audio, and video libraries for additional supportive resources.
• Email support between sessions.
• Full access to my toolkit of Western psychology, Eastern mystic practices, and cutting edge personal development tools.
• Three 60-75 minute private sessions per month via phone or Skype (in-person sessions also available depending on location).
• Ample time to allow new insights to settle into new habits and become fully integrated into your lifestyle.
6 months
$4,700 / in full
$800 per month / payment plan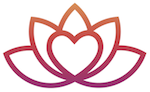 Bold Soul Continuation Program
Most clients find the work we have done so transformative that they choose to continue on.  This is optional, but doing so can multiply and deepen the positive effects of the work you have done.
In the Bold Soul Continuation Program, you'll receive the same services as in the Resilience Training Program, renewable in 3-month cycles.
(This program is available only after completing the Resilience Program and it can be continued indefinitely.)
3 months
$2,250
One of the most rewarding things about Pascale is the level of respect that she has for her practitioners of all levels and abilities.
– Matthew Szap, Ph.D., Manager, GE Healthcare
Life Sciences
Interested?  This is your next step…